Join Us to Start Benefitting from the Value of PALCI Membership Today!
Please download and complete the application for PALCI membership and send it via email to Jill Morris, PALCI Executive Director at jill@palci.org. The PALCI Membership Committee and Board of Directors will consider your application within 90 days of receipt.
Application Process
The PALCI Executive Director is the contact for detailed information about membership and services.
The following process will be followed for all institutions applying for membership:
Meet with the PALCI Executive Director to review and consider the value of PALCI, PALCI membership criteria, and PALCI's espoused values.
The institution's representative/director completes the application and submits it to the PALCI Membership Committee through the Executive Director.
The Committee meets via conference call to review the application.
If the Committee has questions, the Executive Director will set up a conference call with the institution's representative/director and the chair or a member of the Membership Committee to obtain answers.
The Membership Committee will solicit feedback from current members on new member applications. Applications will be posted on the members-only website.
The Membership Committee will make a recommendation to the PALCI Board.
The Board will solicit feedback from all PALCI Voting Representatives, review and vote on the recommendation within 90 days of the application receipt.
The President of the Board or Executive Director will communicate the decision to the institutional representative/director.
Learn More: PALCI Membership Interest Form
We invite you to download and review the application for PALCI membership.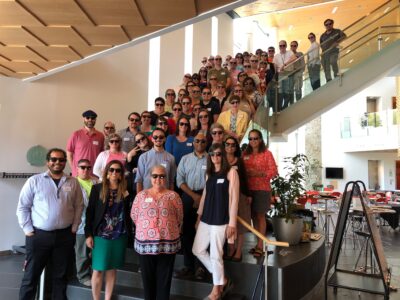 Collections & Resource Sharing
PALCI members save millions annually through collective purchasing activities by using innovative approaches that leverage the scale and diversity of the consortium.
We work with publishers to develop creative approaches and solutions.
We empower libraries to gain access to important purchasing terms, including full eBook ILL rights and content portability.
All PALCI members have access to PALCI's shared index and the EZBorrow consortial borrowing services in addition to other resource sharing products and services.
For the complete list of services, see What We Do.
Innovation & Idea Incubation
The best ideas come from our members! We empower PALCI libraries to do more together by incubating the ideas of our own community.
PALCI staff partner with other consortia nationally and internationally to bring innovative approaches and R&D opportunities to the PALCI region.
PALCI is also home to many strategic initiatives and a participant in several national and international grant-funded projects and programs, including:
Project ReShare
Hyku for Consortia (IMLS funded)
CC-PLUS (IMLS funded)
PA Grants for Open & Affordable Learning (CARES Act funded)
And many more!
Community & Professional Networking
Get to know your colleagues through PALCI meetings and events.
PALCI regularly hosts member meetings, facilitates communities of practice, such as our Deans & Directors, Resource Sharing Practitioners, and Collections Communities and provides opportunities for PALCI libraries to gain access to nationally and internationally known speakers.
PALCI has also served as fiscal agent to the Affordable Learning PA community, spurring the collaboration for affordable learning across Pennsylvania and the region.

Shared Expertise & Staff Value
PALCI staff make things happen.
Central consortium staff act like an extension of PALCI Libraries' staff who advocate for the needs of all PALCI libraries.
Our staff are a resource to members, and are well-known for being experts in resource sharing, negotiation, library services, project management, technology support, and program design.
Participation in PALCI
Participation in PALCI requires collaboration and commitment to the consortium. Partners agree to play an active part in PALCI, including but not limited to, the provision of consultation, advice, and expertise to colleagues at other PALCI Partner Libraries; support for staff participation in PALCI forums, workshops, and continuing education opportunities; and support for appropriate staff to serve on PALCI committees, task forces and working groups.