PALCI is delighted to welcome the newest member of our small but mighty consortium team, Nora Hikari as PALCI Operations Coordinator.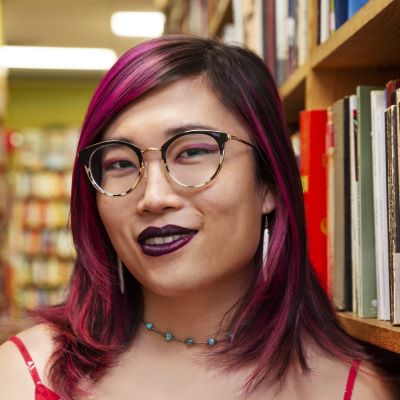 Nora Hikari (she/her) joined PALCI on August 30, 2022. Based in Philadelphia, PA, Nora is a graduate of Clarion University's MLIS program, with a BA in Psychology from Swarthmore College. Her previous work has taken her from University of Pennsylvania to William Way LGBT Community Center, as well as previous work with PALCI as a contractor for Affordable Learning PA. She also publishes work as a poet, and has been selected for publication in such journals as Ploughshares, The Washington Square Review, and Vallum. She was a 2022 Lambda Literary fellow, and is the author of two chapbooks. Passionate about the crucial work of libraries in supporting equitable, accessible, and sustainable communities, Nora is excited to be able to help support the PALCI community.
In her role as Operations Coordinator, Nora will work full-time with the consortium on the management, coordination, and support of business operations, with a focus on functional areas including finance/accounting, eResources and administrative data, business processes, communications, contracting, and other internal remote office infrastructure. She will also continue to serve as the Affordable Learning PA Coordinator during the sixth and final year of the LSTA grant funded initiative.
Please join the PALCI staff in offering Nora a warm welcome to the PALCI community!